High-Quality Piano Lessons in English and Japanese
A concert pianist with DMA (Doctor of Musical Arts) offers high-quality yet friendly piano lessons for all ages from beginner to advanced.
During my 30-year teaching experience at universities, music schools and private studios both in the United States and Japan, I have interacted with over 200 students who now enjoy their lives with the piano as concert pianists, music teachers, studio musicians, composers/arrangers, conservatory students, amateur pianists, and music lovers.
Lessons are available at my studio in Yokosuka or online using Zoom.
I'm also available for judging competitions and examinations, as well as interpreting masterclasses, lessons, lecture recitals, rehearsals …etc. Contact me for any piano-related matters!
Rates
Beginner(Sorry, currently I am not accepting beginners.)
Intermediate
-for students wishing to improve their pianistic skills
-weekly or bi-weekly lessons recommended
45 minutes

6,000 yen/lesson

60 minutes

8,000 yen/lesson
Advanced
-for highly skilled pianists preparing for competitions, recitals, and music school auditions
60 minutes

10,000 yen/lesson

90+ minutes

13,000 yen/lesson
Adult Beginner/Intermediate
-for adults wishing to play the piano for fun
45 minutes

6,000 yen/lesson

60 minutes

8,000 yen/lesson
Online Lessons (Zoom)
-for students who are unable to come to my studio
45 minutes

6,000 yen/lesson

60 minutes

8,000 yen/lesson
Interpretation
Offering interpretation services for masterclasses, lessons, lecture recitals, rehearsals, interviews, recording sessions…etc.
| | |
| --- | --- |
| 1 day (6 hours or more) | 20,000 yen +travel expenses |
| 1/2 day (less than 6 hours) | 15,000 yen +travel expenses |
| 1 matter (1 lesson, 1 interview…etc.) | 10,000 yen +travel expenses |
Also offering translation services for lectures, papers, program notes, biographies, and even single phrases. Please feel free to contact me.
HIROMI OHMORI, Pianist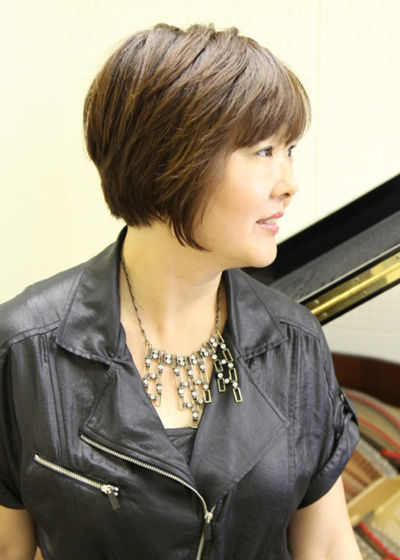 Hiromi Ohmori
Since her highly acclaimed New York debut at Carnegie Weill Recital Hall in 1994, Hiromi Ohmori has been performing extensively in the United States and Japan. Her U.S. appearances include recitals at Merkin Hall, Steinway Hall, Trinity Church Noonday Concert Series, St. Peter's Church Concert Series, and Yamaha Concert Salon in New York, two recitals sponsored by the Consulate General of Japan in Houston, and as a concerto soloist with the Woodland Symphony Orchestra and the Symphony North of Houston. She has been invited as a guest artist at numerous universities and conservatories. She has also concertized throughout Columbia. Her concert engagements in Japan include performances at the Suntory Recital Hall, Casals Hall, Tokyo Opera City Recital Hall, Setagaya Art Museum Promenade Concert Series and Okurayama Wednesday Concert Series.
Winner of numerous competitions, Hiromi Ohmori received her Bachelor of Music degree from Sam Houston State University with the late John Paul, and her master's and doctorate degrees from the Manhattan School of Music under the guidance of the late Constance Keene. She has received many awards including the Japanese American Association of New York Music Award, Phi Mu Alfa Outstanding Musicianship Award, and Roy. M. Rubinstein Award, as well as many scholarships. She was on the piano faculty at Sam Houston State University from 1998 to 2000.
Upon her return to Japan in 2001, her debut CD "Modern Classics" was released. She continues her active career performing on various stages such as charity concerts, self-produced chamber music concert series, and duo recital series with pianist Yusuke Sato. In 2014, she celebrated her 20th year anniversary since her debut, giving a well-received recital consisting of solo, 2-piano, and jazz ensemble in her hometown Yokosuka, Japan. Her duo album "Serendipity ~Works for Piano Four Hands" with Yusuke Sato was released in 2019, gaining good reviews on major music magazines and national newspapers.
Currently, Hiromi Ohmori is on the piano faculty at Showa Academy of Music, producing many award-winning young pianists, and also works as an interpreter for internationally acclaimed musicians and professors.